A potted history of Antarctic diversity
14 July, 2020 Diversity in UK Polar Science
Jane Rumble OBE, Head of the UK Foreign & Commonwealth Office Polar Regions Department, is the sponsor and Chair of the Diversity in Polar Science Initiative.  In this guest blog she gives us a potted history or Antarctic diversity and reflects on how this initiative aims to kick-start a long-term shift towards an UK Antarctic community that reflects the diversity of the UK.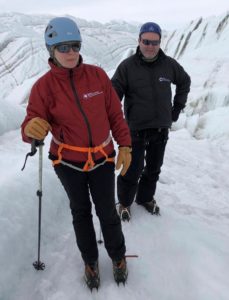 On 19 February 1819, the British merchant ship Williams was blown off course.  Its captain, William Smith, sighted land – the South Shetland Islands in what is now the British Antarctic Territory.  When he returned north and reported his discovery, few believed Smith.  Determined to prove the doubters wrong he set sail again and on 16 October 1819, he landed in Antarctica and claimed the island on which he stood for King George III.
Their interest piqued the Royal Navy chartered Smith and the Williams to undertake a further expedition, this time with some of their own men on-board, and in January 1820, they sighted the Antarctic continent.  History credits this sighting to the leader of the Royal Navy party, Edward Bransfield.
Knowing virtually nothing about this newly discovered continent, there nevertheless followed an intense period of exploitation.  In a few short years, the abundant population of seals was decimated and later whales suffered a similar fate.  It was almost 100 years later that the focus started to shift towards trying to learn more about Antarctica.
The stories of the 'Heroic Age', including the great explorers Scott, Shackleton, Amunden and others still take my breath away.  I especially admire their commitment to undertaking the first scientific studies of the continent.  Whilst Scott tragically did not himself return, the scientific reports and samples of his expedition are still used by scientists today.
This potted history is likely to be well known to everyone reading this blog, but have you thought about how for at least the first one hundred years since the discovery of Antarctica, the only people to venture there were men?  And history focuses on those men who were white.
It is not until well into the 20th century that we start to see official recordings of diversity in Antarctica.  The first woman, Caroline Mikklesen, landed in 1935. Female scientists only really started to work in the continent during the 1960s.  Women were only allowed to overwinter with the British Antarctic Survey in the early 1990s!
The first recorded individual from a BAME background to step foot on Antarctica was George Washington Gibbs Jr in 1940. Although it is possible that Pacific Islanders and native Americans reached Antarctica well before then, and near certain that sealing and whaling ships had crew members from all over the globe.
Changing the record
The curiosity, tenacity and bravery of the early Antarctic pioneers laid the foundation for modern scientific endeavours in Antarctica.   200 years ago, we knew nothing of this vast and amazing continent.  We now know that it drives our ocean and atmosphere and is fundamental to the health of our planet.
We also understand better today, that scientific and policy innovation is driven by the ingenuity and commitment of individuals, usually working in teams. Team dynamics work better if the team includes people with different skill sets and experience. There is no doubt in my mind that the UK Antarctic community, including everyone involved in supporting policy, science, conservation and protection, is going to be stronger and make better and more innovative developments, if we embrace everyone's diversity.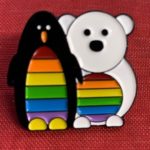 The Diversity in Polar Science initiative aims to do just that.  It's designed to kick-start a long-term shift towards an UK Antarctic community that reflects the diversity of the UK.  Working with the British Antarctic Survey and a range of other stakeholders, we are focused on promoting and enhancing Antarctic science opportunities to under-represented groups, including women, BAME, LGBT+, early career scientists, and breaking down any barriers to inclusion in Antarctic science, and everyone who supports it.  I really encourage everyone reading this to think about how you can get involved.
Encouraging the articulation of the science by as many different voices as possible is more likely to make the strongest impact.  And the world needs to hear about what's happening in Antarctica.  Because that matters to us all.